Park Home Refurbishments Throughout The UK
Our decking and landscaping services offer everything you need to create a beautiful landscape for your park home plot. Our designers work with you using their specialist knowledge to formulate your ideas into a workable scheme. Following the design consultation, you will receive a drawing to sign off and then our expert team of qualified builders and landscapers create the finished article. All of our decking and landscaping work from conception to completion is of a superior standard and at a competitive price.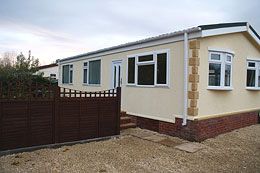 To speak to one of our friendly and courteous team at Superior Home Development Ltd call 0800 862 0081 and you'll be connected for free. Fill in our form on the Contact Us page and we will reply as soon as possible if you have a general enquiry. We look forward to hearing from you.